What are you looking for in a career?
One where you love what you do? One that's in-demand and pays well? One where you can make a difference in life?
For many, an IT career checks all of those boxes and more. If you're just planning for the future or considering changing your current career, you'll find that an IT career is an exciting option. Here are a few reasons IT may be your ideal career: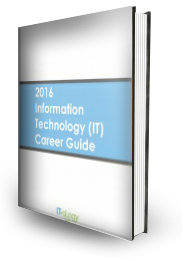 In-demand
Well-paying
All industries

Impactful
Learn more about your opportunities in information technology by requesting your free IT Career Guide.
Join the growing number of professionals who are building a better tomorrow through technology!